Time 70 min
Servings 1 Loaf
Got some old bananas screaming for death? Turn those banana frowns upside downs! Make my favorite banana bread recipe! This banana bread uses dark rum as a secret ingredient to add depth of flavor and moisture – and it's super easy to make.
What You Need
INGREDIENTS
1/2 cup melted butter
1 cup light brown sugar
2 eggs
3 bananas past their prime, peeled & mashed (a few slices reserved for decoration)
1/2 tsp vanilla extract
3 Tbsp dark rum
1 1/2 cups flour
big pinch each of cinnamon, nutmeg, and cardamom
1 1/2 tsp baking powder
1/2 tsp baking soda
1/2 tsp salt
1/2 cup chopped, toasted pecans (optional)
SPECIAL EQUIPMENT
loaf pan
hand mixer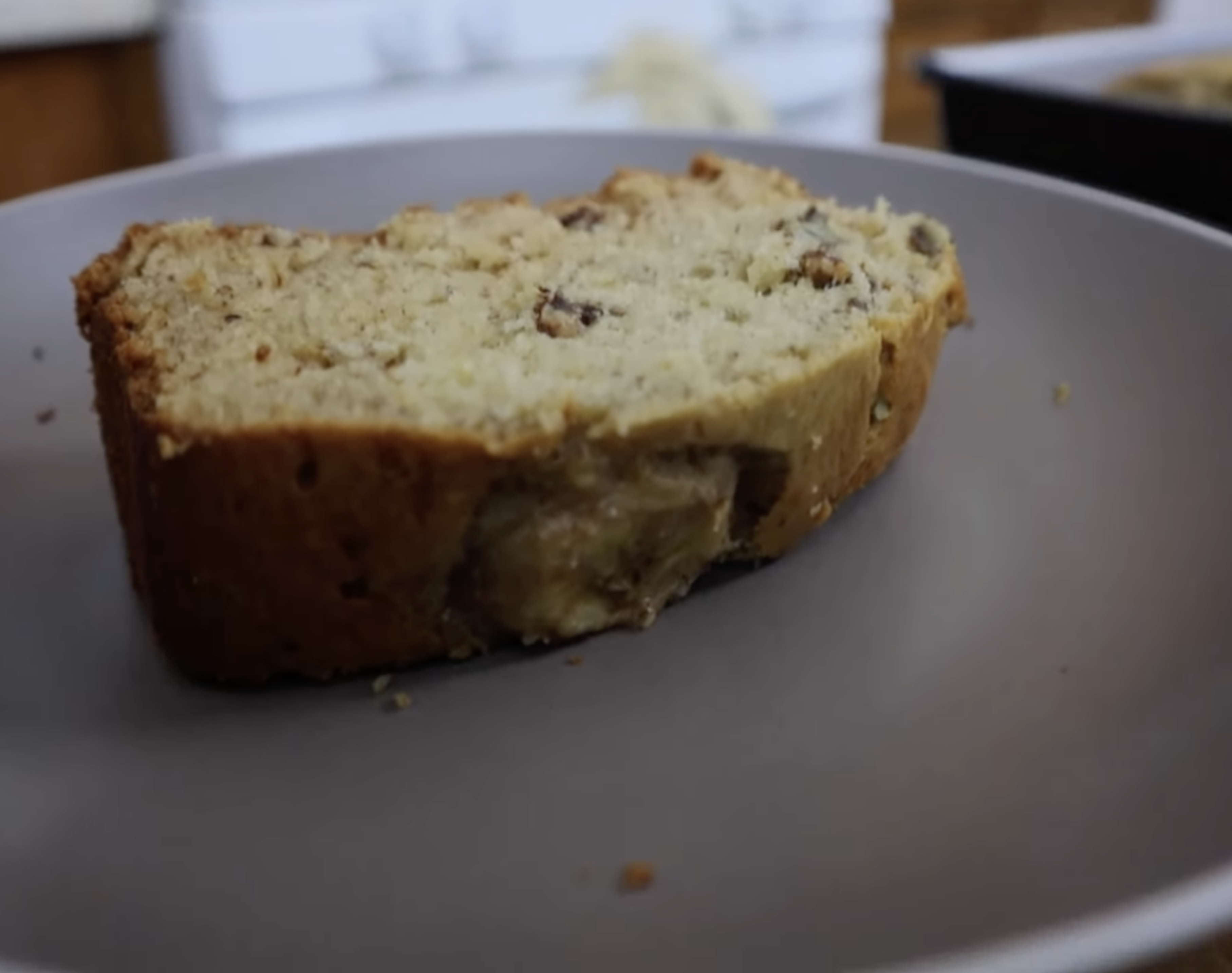 1
GET READY
Preheat your oven to 325 F and grease a loaf pan .
2
START WITH THE WET
First, combine your melted butter & sugar, creaming together briefly with a hand mixer or in a stand mixer (or with a whisk, if you're brawny and up for anything). Beat in your eggs to thoroughly combine, then mix in bananas, rum, & vanilla.
3
ADD THE DRY
Beat in your dry ingredients (flour, spices, baking powder, baking soda, & salt) 1/3 at a time. (You can combine all of these in one bowl or measuring cup ahead, I just... don't, usually.) When thoroughly combined, fold in your chopped, toasted nuts (if you're using them.)
4
ONE LAST THING
Pour the batter into your greased loaf pan and garnish with reserved banana slices.
5
READY, SET, BAKE
Bake at 325 for 55 minutes to an hour. Let cool in the pan for 10 minutes (or until it's cool enough to handle), then remove from loaf pan and continue cooling on a rack (or steal a sneaky slice, it tastes great while still warm!).
Stay in the loop.
Get monthly-ish emails.